More than 214,500 Syrians flee Assad-Russian bombing campaign in Syria's Idlib
At least 214,500 civilians were forcibly displaced in northwestern Syria since November 1st after the attacks of Assad regime and Russia on the Idlib de-escalation zone, according to a Syrian NGO on Tuesday (December 24).
Syria's Response Coordination Group said that its field teams have documented the displacement of more than 214,593 civilian, knowing that IDPs number is greater.
Assad warplanes targeted displaced families on the roads around Maarat al-Nuaman city despite a ceasefire for few hours announced  by UN OCHA, according to Orient correspondent.
Orient correspondent has spotted dozens of vehicles heading from Maarat al-Nuaman city and surrounding villages and towns towards safer areas and towards the camps near the Syrian-Turkish border.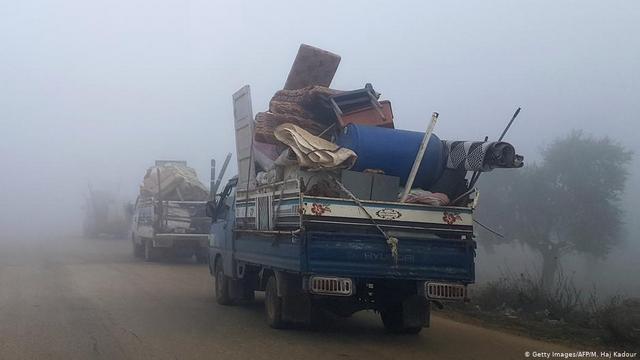 Almost 90% of the population of Maarat al-Nuaman city, where at least 82.000 civilians used to live were forcibly displaced from the city due to heavy Assad-Russian bombardment, according to Orient correspondent.
Syrian NGOs, activists, volunteers and White Helmets teams have helped to evacuate families from Maarat al-Nuaman city, knowing that that bombardment targeted the roads around the city. 
Thousands of displaced families are still in the open.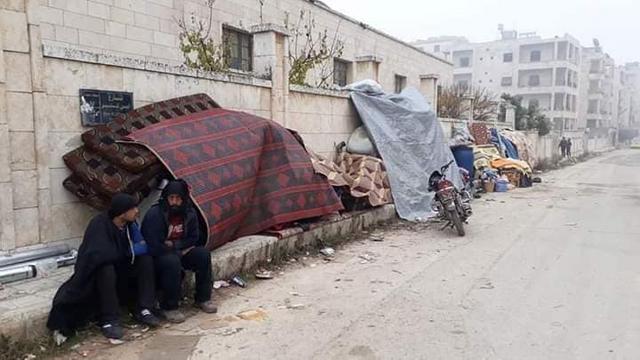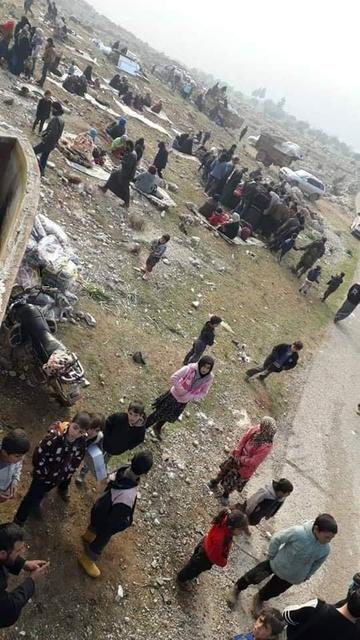 Turkey's Humanitarian Relief Foundation (IHH) said on Monday 120,000 Syrians were fleeing towards the Turkish border.
At least 100,000 people had already been forced to flee their homes in Idlib in the space of just five days, the International Rescue Committee (IRC) said Monday. It warned that another half a million people could be displaced in the coming weeks
"Most of the 400,000 who were displaced during the offensive back in April are still living in informal, overcrowded settlements -- many of which lack access to even the most basic services, such as toilets or clean water," Rehana Zawar, the IRC's country director for northwest Syria told CNN.
Assad-Russian warplanes have committed dozens of massacres in Idlib and Hama countryside since they launched their bombing campaign on the 30th of April, largely violating the de-escalation zone deal reached between Russia and Turkey.