Child killed as Assad helicopters resume dropping barrel bombs on Idlib's Maar Shurin
Child killed as Assad helicopters resume dropping barrel bombs on Idlib's Maar Shurin
__new_Underarticle_image_EN__
Assad helicopters targeted on Sunday (December 15) the demilitarized zone (DMZ) in Idlib countryside, killing and injuring civilians, Orient correspondent said.
Assad helicopters dropped barrel bombs on civilian homes in Maar Shurin village, killing a boy, Hamza al-Qasem, and injuring all his six family members, including three children and two women.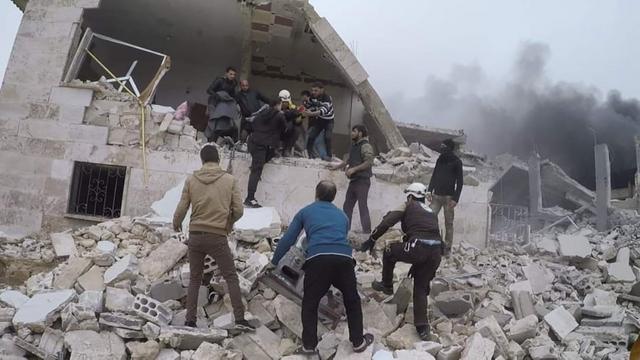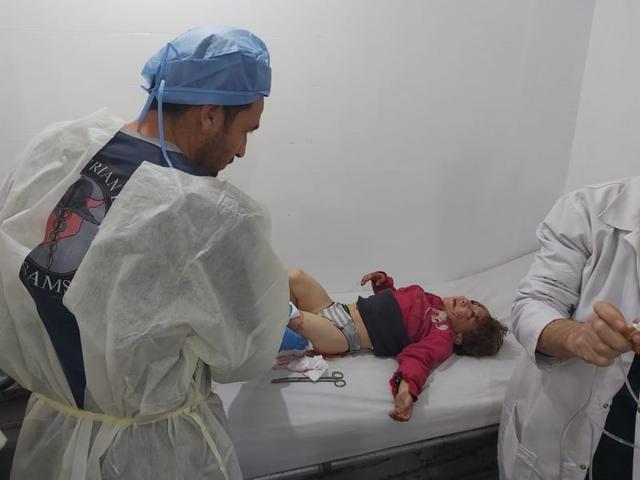 __new_in_first_article1__
Meanwhile, Assad barrel bombs targeted al-Tah village in Idlib countryside.
Clear skies today allowed Assad helicopters to resume their airstrikes on the civilians in Idlib, Orient correspondent confirmed.
At least 22 civilians, including ten children were killed and others were injured during one day last week after Russian warplanes and Assad helicopters bombed Idlib countryside.  
Assad-Russian warplanes have committed dozens of massacres in Idlib and Hama countryside since they launched their bombing campaign on the 30th of April, largely violating the de-escalation zone deal reached between Russia and Turkey.
__new_Underarticle_EN__