Russian warplanes destroy bakery in Idlib countryside
Russian warplanes destroy bakery in Idlib countryside
__new_Underarticle_image_EN__
Russian warplanes and Assad helicopters bombed the demilitarized zone (DMZ) of Idlib countryside on Monday (November 25), destroying a bakery and injuring a civilian, violating a ceasefire announced by Russia on the 31st of August, Orient correspondent said.  
The warplanes targeted on Monday al-Iman Bakery in Benin village, destroying the building and severely damaging its equipment. Additionally, fires broke out inside the bakery, rendering it out of service.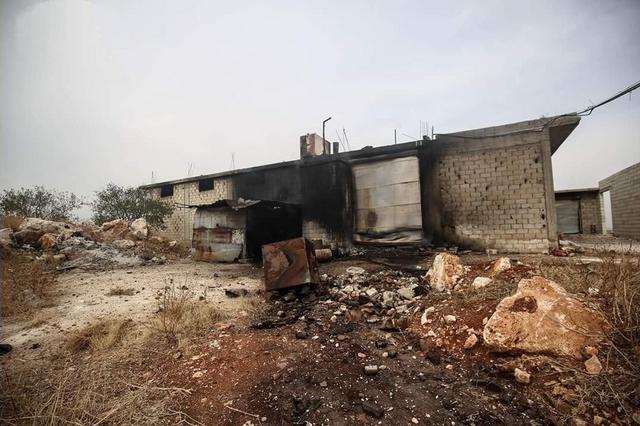 Meanwhile, Assad artillery shells targeted Kafrsajna town, injuring a man.
__new_in_first_article1__
On Sunday, Russian warplanes destroyed Adnan Kiwan Surgical Hospital for children and women in Kansafra village.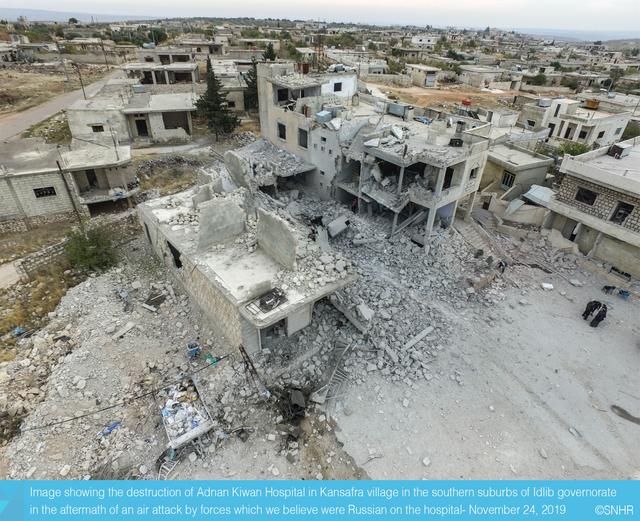 Assad helicopters dropped on Sunday a barrel bomb on al-Kabir Mosque in Kansafra village, severely destroying its building.
Assad-Russian warplanes have committed dozens of massacres in Idlib and Hama countryside since they launched their bombing campaign on the 30th of April, largely violating the de-escalation zone deal reached between Russia and Turkey.
__new_Underarticle_EN__