Volunteers launch campaign to save education in northwestern Syria
Syrian journalists and volunteers in northwestern Syria have launched a campaign to shed light on the difficult conditions facing education in opposition held areas.
These journalists established in October 2019 the Syrian Media Forum (SMF).
The campaign entitled "My pen my dream," called on the European Union to resume its funding for educational activities. The EU funding used to cover most of the teacher's salaries.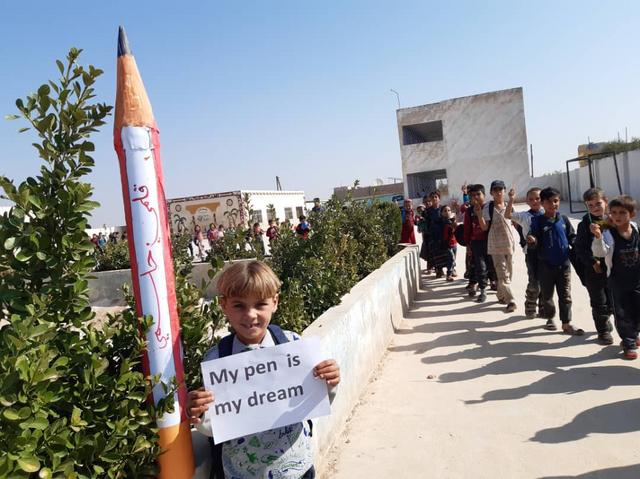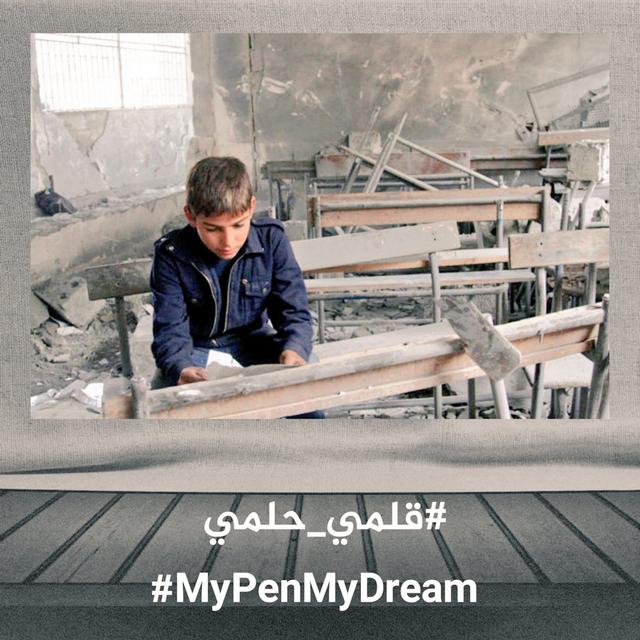 The media materials included information and figures, bearing the slogan "My pen my dream", in order to spread the word about the campaign.
The SMF provides all parties who want to take part in the campaign with media materials in order to help them save the generation.
Half a million Syrian children are leaving schools, while a similar number are at risk of dropping out from the educational process.
Funding cuts to the educational sector coincided with further pressure caused by the influx of internally displaced people (IDPs) coming from Idlib and Hama countryside, following a military campaign carried out Assad regime militias and Russia.
Volunteers prepared videos and infographics, highlighting the plight of dropouts and the students who are at risk of dropping out from the educational process.
The United Nations has estimated that one-third of schools across Syria has been damaged or destroyed, while the remaining schools are being used as shelters for IDPs.