Turkey captures al-Baghdadi's sister, relatives in Syria's Azaz
A senior Turkish official said Turkey has captured the older sister of the slain leader of ISIS in northwestern Syria, calling the arrest an intelligence "gold mine."
Little is known about the sister of Abu Bakr al-Baghdadi. The Turkish official said that the 65-year-old known as Rasmiya Awad was captured in a raid Monday (November 4) on a trailer container she was living in with her family near the town of Azaz. The area is part of the region administered by Turkey.
The official said the sister was with her husband, daughter-in-law and five children. The adults are being interrogated, he said, speaking on condition of anony"The arrest of al-Baghdadi's sister is yet another example of the success of our counter-terrorism operations," Fahrettin Altun wrote on Twitter early on Tuesday.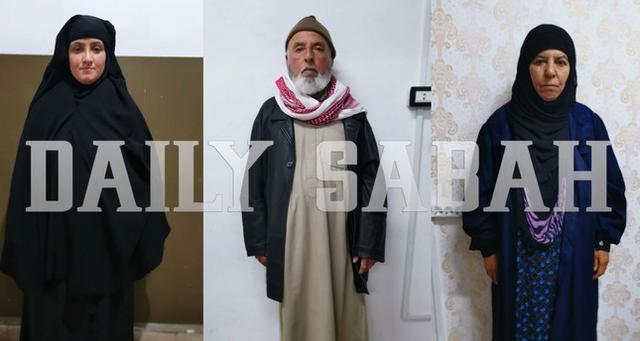 Much dark propaganda against Turkey has been circulating to raise doubts about our resolve against ISIS, he wrote.
"Our strong counter-terrorism cooperation with like-minded partners can never be questioned." In line with government protocol.
Al-Baghdadi was killed in a US military operation in Idlib, officials announced on Oct. 27.
Al-Baghdadi had been a top target for both the Trump and Obama administrations and had a $25 million bounty on his head.
Based on DS, Reuters