Syrians returning home face arbitrary detention
Families for Freedom (File Photo)
__new_Underarticle_image_EN__
Syrians returning to their homes after being displaced by the country's eight-year war face arbitrary detentions, endemic corruption and inefficient public services, an activist group has reported.
Moscow and Damascus are trying to encourage Syrians displaced by the war in and outside the country to make their way home.
But the Syrian Association for Citizens' Dignity warned against returns to areas back under the control of Assad regime.
"It is not safe for displaced Syrians to return to Assad-held areas," SACD warned in a report released in Istanbul, based on the testimony of 165 people living in regime-held areas.
"Two-thirds of the interviewees stated that they live in constant fear of arrest or harassment from the security services and various militias that run a maze of checkpoints," it said.
__new_in_first_article1__
"Forced conscription into Assad's forces is rampant."
The report -- which gathered testimonies from Aleppo, Homs and Daraa provinces -- said residents also have to deal with blackmail and demands for bribes.
"Corruption and extortion by the regime and militias permeate every aspect of life for returnees," the report said.
More than 60 percent of respondents found health standards to be sub-standard, and an overwhelming majority complained about very poor water, electricity and municipal services.
Based On MEO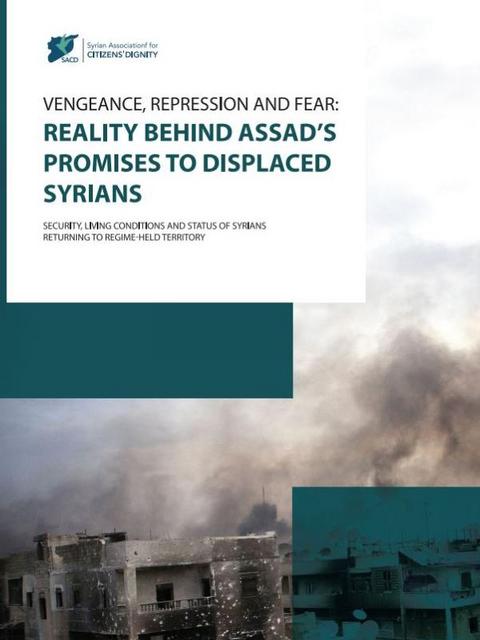 __new_Underarticle_EN__