Assad airstrikes hamper Turkish military convoy in Idlib countryside
Assad airstrikes hamper Turkish military convoy in Idlib countryside
__new_Underarticle_image_EN__
Turkish military trucks loaded with tanks and armoured personnel carriers arrived on Monday (August 19) in Idlib countryside, Orient correspondents said.
Assad airstrikes targeted the surrounding of the Turkish military convoy on the highway near Maaret al-Numan, hampering its advance towards Khan Sheikhoun.
The Turkish Defense Ministry issued a statement Monday saying that three civilians were killed and 12 more were wounded in the airstrikes targeting the convoy.
__new_in_first_article1__
Another airstrike targeted the National Front for Liberation (NFL) fighters who were waiting to accompany the Turkish military convoy, killing a fighter and injuring others.
The Turkish Armed Forces send several military convoys to the region to strengthen their units in case of a regime attack on Idlib.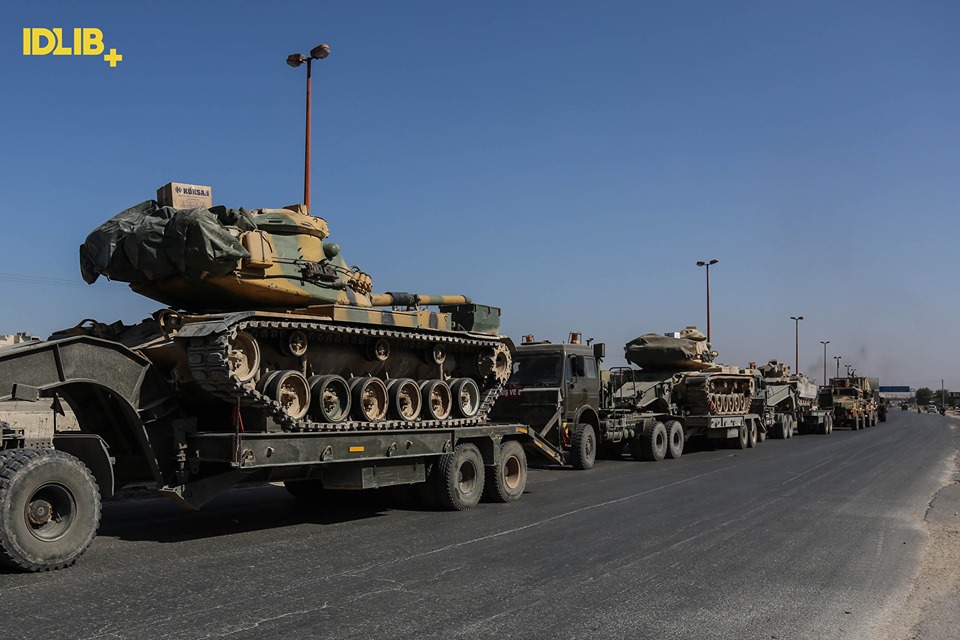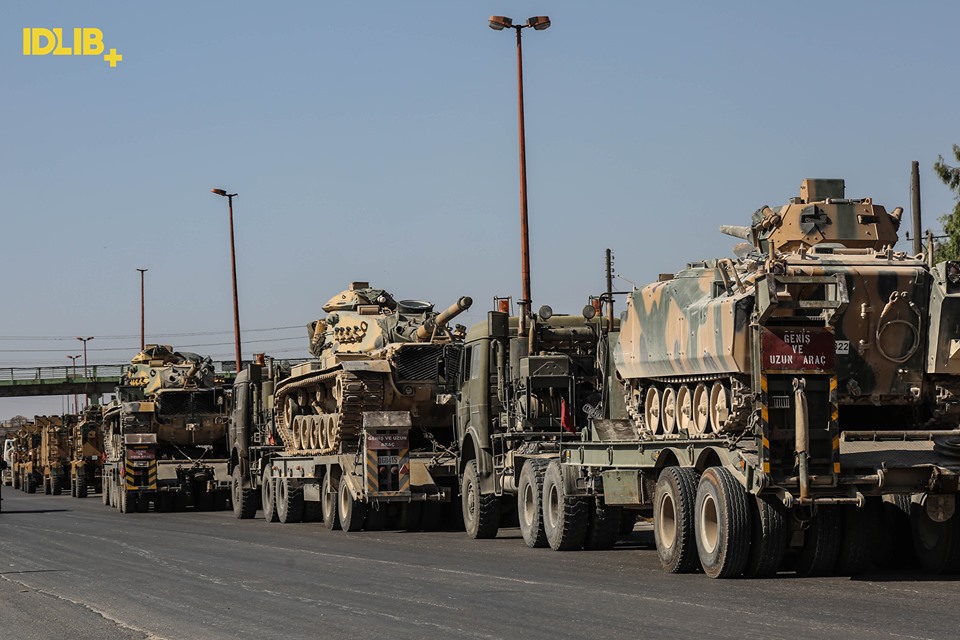 __new_Underarticle_EN__