Volunteers celebrate Eid al-Adha with Syrian children
Volunteers celebrate Eid al-Adha with Syrian children
__new_Underarticle_image_EN__
Syrian voluntary teams have celebrated Eid al-Adha with Syrian children in several camps inside Syria and in Lebanon.
White Helmets heroes and Molham team volunteers have offered Eid gifts to the neediest children in northern Syria and refugee camps in neighbouring countries, helping children to celebrate Eid and experience its joy.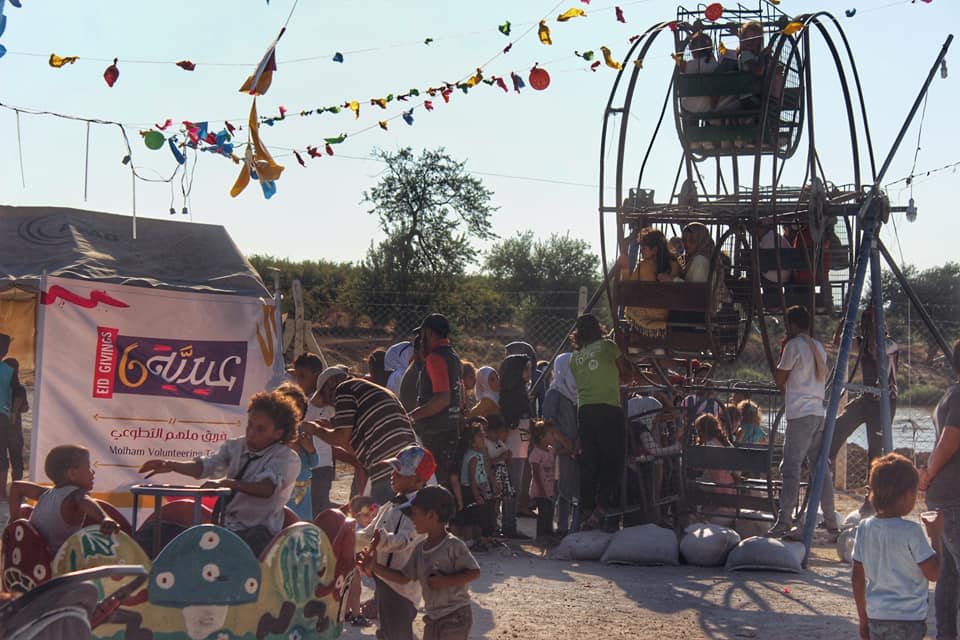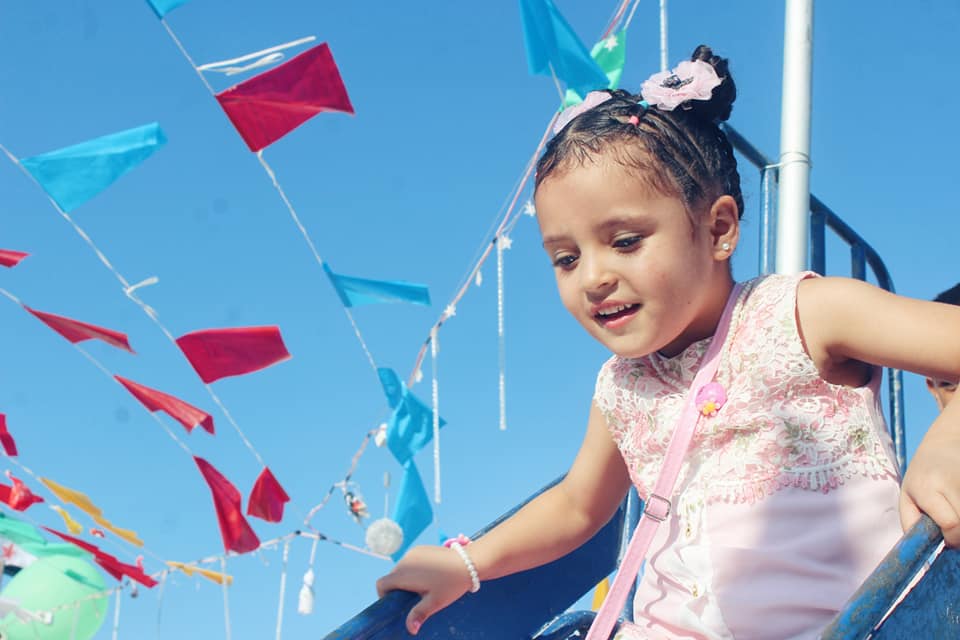 __new_in_first_article1__
The volunteers have prepared a playground in Deir Ballout camp in Aleppo countryside, bringing joy upon displaced children.
White Helmets heroes renewed their promise to stay beside their fellow civilians in Syria and reaffirmed their demand of achieving peace and security in the country to complete the joy of Eid.
Molham team volunteers have also visited Arsal refugee camps in Lebanon, distributing Eid sweets to Syrian families.
__new_Underarticle_EN__