Assad warplanes destroy school in Hama countryside
White Helmets photo
Assad warplanes targeted on Friday (July 26) Hama countryside, destroying a school, Orient correspondent reported.
The warplanes bombed on Friday morning a school in Morek town in Hama countryside, destroying the school.
No causalities were reported among students because the school was empty.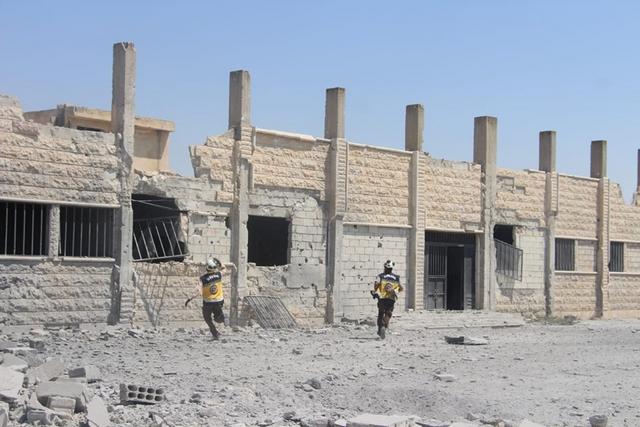 Meanwhile, Assad warplanes bombed several villages and towns in Hama countryside,causing substantial material damage.
Since July 1, at least six health facilities, five schools, three water stations, two bakeries and one ambulance have been damaged or destroyed. the UN's humanitarian chief, Mark Lowcock said last week.
Dozens of schools and hospitals have been destroyed by Assad-Russian warplanes in Idlib and Hama countryside since they launched their bombing campaign on the 30th of April, largely violating the de-escalation zone deal reached between Russia and Turkey last September.