Assad warplanes injures civilian in Idlib countryside
Hama countryside - July. 15, 2019
Assad warplanes targeted on Monday (July 15) the demilitarized zone (DMZ) in Idlib and Hama countryside, injuring a civilian and causing material damage, Orient correspondents said.
The warplanes targeted on Monday civilian homes in Khan Sheikhoun town in Idlib countryside, injuring a civilian.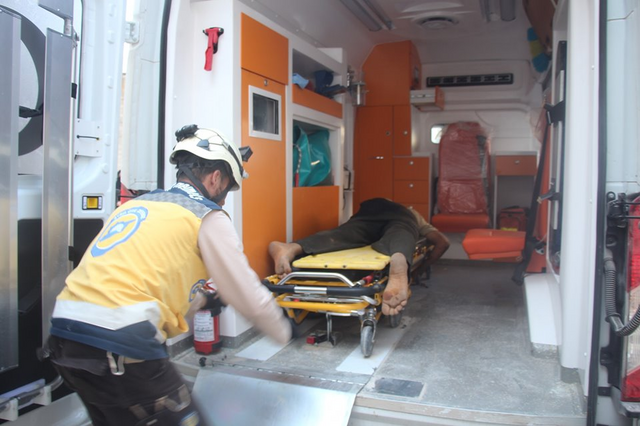 Meanwhile, Assad militias shelled several towns and villages in Idlib countryside, including Madaya, Rakaya and Sijna.
In Hama countryside, Assad warplanes bombed Kafr Zita, al-Lataminah and Morek, causing material damage, Mahmood Alhamwi, a Syrian media activist said and posted on his YouTube channel.
On Sunday, Assad warplanes targeted civilian homes and a car in Kafr Zita town, killing two civilians and causing substantial material damage.
Assad-Russian warplanes and Assad militiamen have killed more than 640 civilians, including children and women. The Russian and Assad attacks also injured more than 2,100 civilians in Hama and Idlib countryside since April 30.