Civilian causalities as Assad-Russian warplanes shell DMZ
Russian warplanes and Assad militiamen shelled on Tuesday (April 30) the demilitarized zone (DMZ) of Hama and Idlib countryside, killing and injuring civilians and causing material damage, Orient correspondents said.
Assad warplanes, artillery shells and rockets targeted on Tuesday morning Kafr Nabudah village in Hama countryside, killing a civilian and injuring eight others and causing substantial material damage.
Meanwhile, Russian warplanes targeted Qasabiyeh school in Qasabiyeh village in Idlib countryside, causing substantial material damage.
Assad helicopters also dropped barrel bombs on several villages and towns in Hama and Idlib countryside, injuring civilians and causing severe damage.
The best description of what is taking place in Idlib and Hama countryside today is the scorched-earth policy, according to Orient correspondents.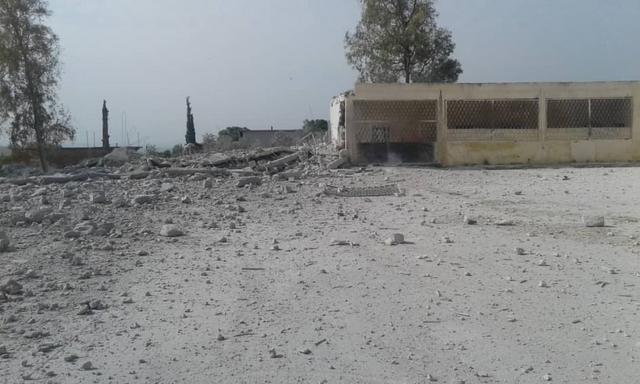 Idlib and Hama countryside are within the de-escalation zones reached on Syria by the three guarantor states.