Assad shells kill civilians near Turkish observation point in Hama countryside
Assad regime militias targeted on Monday (April 29) the surrounding of the Turkish observation point within the demilitarized zone (DMZ) of Hama countryside, killing and injuring civilians, Orient correspondent reported.
Assad artillery shells targeted on Monday noon the entrance and the surrounding of the Turkish observation point in Sher Maghar and IDPs' tents around it, killing a child and a man and injuring others.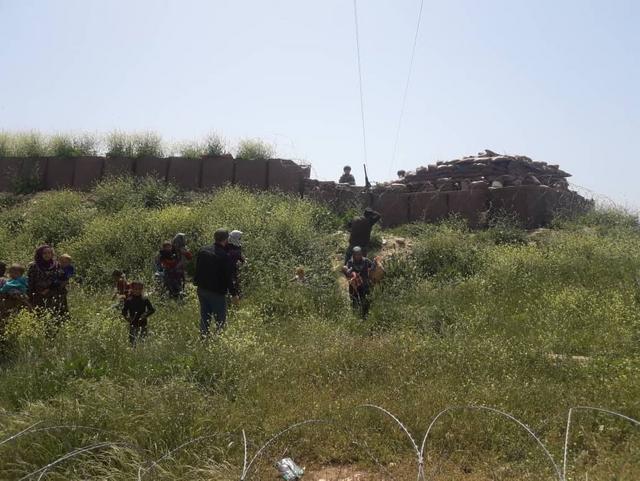 Yesterday, five Russian airstrikes killed at least five civilians in the city of Qaalat al-Madiq in Hama countryside.
On Friday, Russian warplanes targeted civilian homes in Hama countryside, killing at least 12 civilians and injuring others.
On Oct. 12, 2017, the Turkish military started to cross into the region to establish observation points to monitor the cease-fire in de-escalation zone.
Hama countryside is within the de-escalation zones reached on Syria by the three guarantor states; Russia, Turkey and the Iranian regime.