Hundreds of Syrian IDPs leave Rukban camp into Assad militia's areas
A new batch of Syrian Internally Displaced Persons (IDPs) left the Rukban Camp into the Assad militia's areas due to inhumane and degrading conditions, local sources reported.
Hundreds of Syrian IDPs left on Monday (April 22) on trucks in what has been described as the biggest push by the Russians to evacuate the camp.
The IDPs took their donkeys with them due to the severe loss of petrol in Assad militia's areas, according to Khaled al-Ali, a media activist in the camp.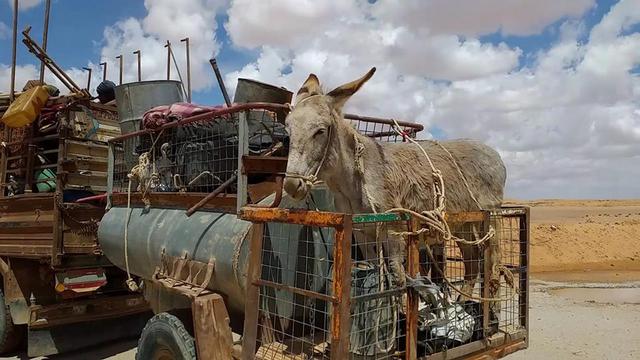 This brings the number of those leaving the camp to roughly 3,200, transported in 180 private cars, according to social media.
Local sources in the camp confirmed this has been the largest evacuation since the Russians opened two "humanitarian corridors" but were unable to pinpoint the number of evacuees.
The US military said Monday (April 8) that it is not preventing Syrians from leaving a remote displacement camp near an American base in Syria and is urging Russia to help facilitate the delivery of humanitarian aid.
The camp, which is surrounded by areas controlled by the Assad regime, lies within a "de-confliction zone" agreed to by the US and Russia.