Syrians mark anniversary of Homs sit-in at Clock Tower Square
Dozens of Syrian demonstrators took to the streets on Friday (April 19) in north of Syria to revive the 8th anniversary of the peaceful sit-in at the Clock Tower Square in Homs city center. 
The demonstrators chanted anti Assad militia slogans and confirmed that the resistance is their choice against the continuous offensive launched by the Assad militias, assuring their confidence to come back to their homes after the fall of the Assad regime.
The demonstrations took place in Idlib city and in Aleppo countryside's cities, including Azaz, Afrin, Jarabulus and al-Bab.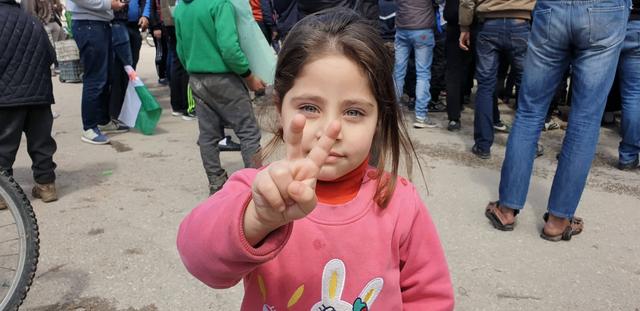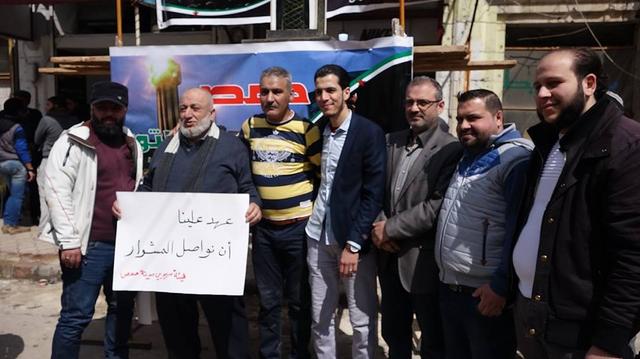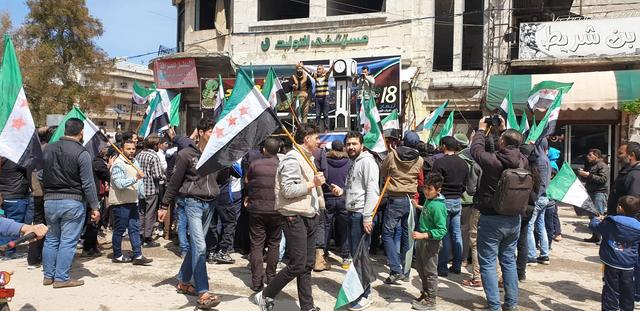 In Europe, Syrians and Ahwazi Arabs demonstrated in the German capital, Berlin.
The dawn of April 19, 2011 witnessed one of the first massacres of the Syrian revolution.
Assad regime intelligence militias opened fire on the first sit-in in the Syrian revolution in the New Clock Tower Square in Homs.
That massacre is one in a series of massacres committed by the Assad regime since the start of the revolution. 
To commemorate the event, activists published on social media photos and videos of the most important events of the sit-in using photos and videos filmed at the time.
The anniversary of the Clock sit-in in Homs comes as a reminder of how the Syrian revolution started and of its peacefulness in the face of a brutal and violent totalitarian dictatorship.