New anti-Assad slogans written on walls in Daraa countryside
Daraa countryside
Anti-Assad slogans were written Sunday (March 17) on the walls in the towns and villages in Daraa countryside, Orient correspondent reported.   
The anti-Assad slogans were written on the walls in several towns and villages including, Busra al-Harir, al-Karak, al-Mataaiya and Nasib.
"The Syrian people want to overthrow the Assad regime," "the revolution is continuous," and the famous hashtag "it will fall" the graffiti slogans read on the walls of public buildings.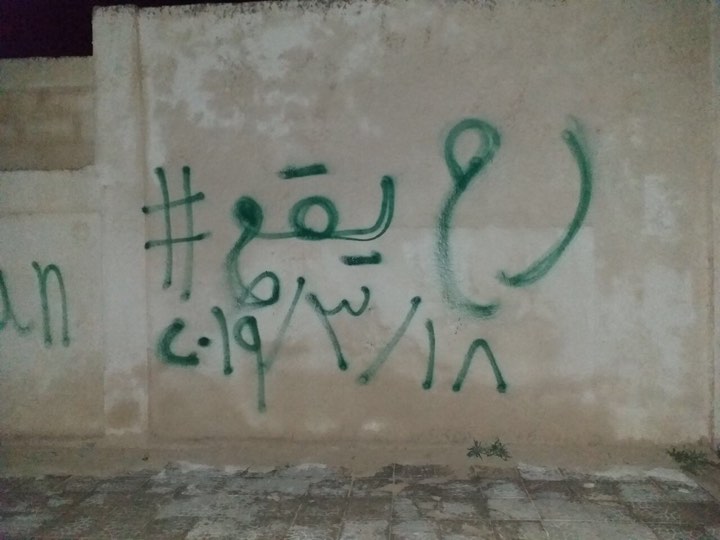 Last week, Syrians in Daraa took to the streets to protest against the Assad regime's militias after the Assad regime's militiamen were preparing to build a new statue for Hafez Assad, Bashar's father, in the city, calling locals to take to the streets to show allegiance to the Assad dictatorship.
The Syrian revolution broke out in 2011 when children wrote on their school walls anti-Assad regime slogans.