Ghassan Abboud's first five star hotel opens in Australia
Orient Net | 2018-11-09 12:41 Damascuss
Ghassan Abboud's first five star hotel opens in Australia
Ghassan Aboud Group has recently opened Riley Hotel, the first of three five-star hotels developed by Crystal Group Collection.
On this occasion, Ghassan Aboud, chairman of the group, has written an open letter to the people of Cairns revealing he has "many more properties" on the way, and expressing his pride and pleasure in opening his first hotels in the city.
The Cairns Post has shed light on the recent projects of Ghassan Aboud Group in Australia, including the 311-room Riley hotel.
The fledgling hospitality empire opened its first of three five-star hotels in Cairns this week, with Riley already notching up positive reviews on TripAdvisor.
It was a proud moment for Mr Aboud, who will arrive with about 40 friends, family and dignitaries next month to see the finished product.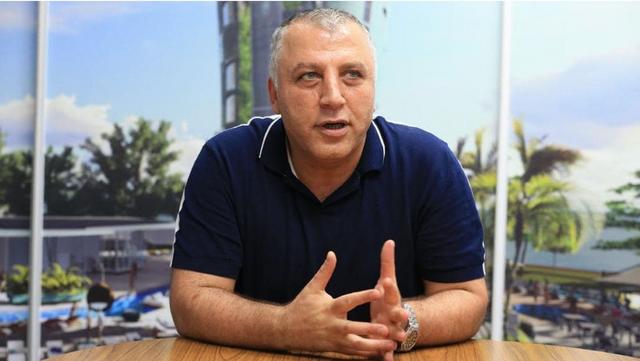 "It is with great pride and pleasure that we mark the opening of our first major hospitality offering in Cairns," he wrote.
"The journey to reach here has been challenging, exciting and very fulfilling."
The Syrian billionaire, who built his fortune on motor car dealing and media interests in the Middle East, noticed a wide-open gap in the Cairns hotel market when he decide to invest.
"When I first arrived here, I was indeed impressed with the scenic beauty of Cairns and its natural exuberance," he said.
"At the time, I was puzzled by the lack of any significant investment interest in the development of hospitality assets.
"I figured that we could play a strategic role in collaborating with the city, creating world-class assets that could make Cairns a compelling attraction for travellers, and get Cairns to its most deserving position in the world's most travelled destinations."
__new_in_first_article1__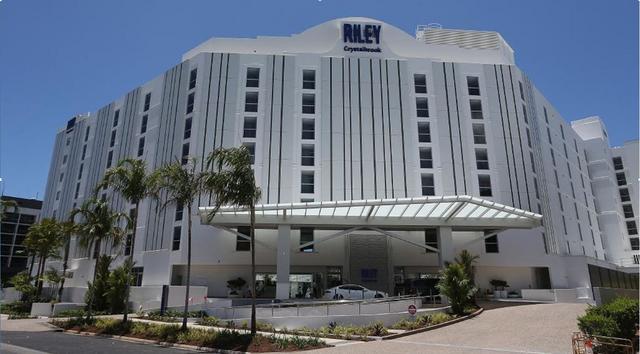 The 311-room Riley hotel is a complete transformation of the former Rydges Tradewinds it replaced.
It features a 1000sq m swimming pool, three themed restaurants, a luxury spa, 24-hour fitness centre, conference and events spaces and its own man-made beach with secluded cabanas.
It will always hold a soft spot for Mr Aboud, but he said he was just getting started.
"Riley has opened today for our discerning guests — with many more properties on the way," he said.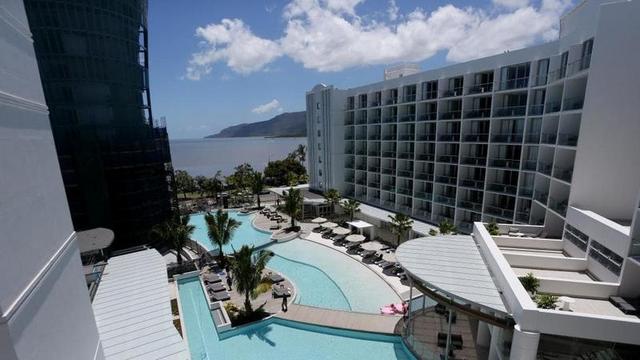 Crystalbrook already owns a significant piece of land on Grafton St in the Cairns CBD, currently used as a carpark, but has not announced what its future holds.
The company is also pursuing development opportunities across Australia and the world.
"At this proud moment, I wish to gratefully acknowledge the support we have received from the local authorities and regulatory bodies," Mr Aboud said.
"In particular I am personally thankful to the entire community of Cairns for their support to our projects in many ways.
"We have enjoyed the welcoming warmth and a great partnership with the community.
"My sincere compliments and congratulations to our Crystalbrook Collection team led by Mark Davie.
__new_in_first_article2__
"And indeed, to our consultants, contractors, suppliers and service providers!"
Mr Aboud said his collaboration with Cairns would continue to flourish in the years to come, adding that he was confident the partnership would be mutually rewarding.
The 217-room Bailey development is scheduled to open in September next year, with a challenging but achievable building timeline set for lead contractor Prime Constructions.
The final piece in Crystalbrook's Cairns hotels puzzle is Flynn — the $120 million development at the site of the former Bellview Hotel due to open in late-2019.
It will feature more than 300 rooms and suites, day spa and 24-hour gym, three floors of urban street eatery-style restaurants and bars and a glass-sided swimming pool overlooking the Esplanade.
The trio of new hotels will add a combined 14 new restaurants and bars to the city and more than 800 new rooms.