Mass demonstrations in north of Syria to revive revolution
Mass demonstrations in north of Syria to revive revolution
__new_Underarticle_image_EN__
Tens of thousands of demonstrators took to the streets on Friday (Sep. 14) in north of Syria, chanting anti-Russia and Assad militia slogans and confirming that the resistance is their choice against any expected offensive could be launched on Idlib by the Assad militias. 
The anti-regime protests took place for the third consecutive week in Idlib city and in Idlib countryside's cities and towns, including Khan Sheikhoun, Ma'arrat al-Nu'man, Ariha, Taftanaz and Jisr al-Sheghoor. 
Demonstrators from Binnish, Taftanaz, Sarmin, and many other villages and towns joined the demonstration in Idlib city.
Similar anti-regime demonstrations took place in Hama northern countryside and in Aleppo northern and eastern countryside where the demonstrators said they aimed to show solidarity with their fellow Syrians in Idlib.
Last Friday, thousands of Syrian took to the streets in more than 100 towns and villages to show solidarity with Idlib.
Idlib is the largest part of Syria controlled by opposition with a population swollen by Syrians who were displaced by the Assad regime and its allies' advances in other parts of the country.
__new_in_first_article1__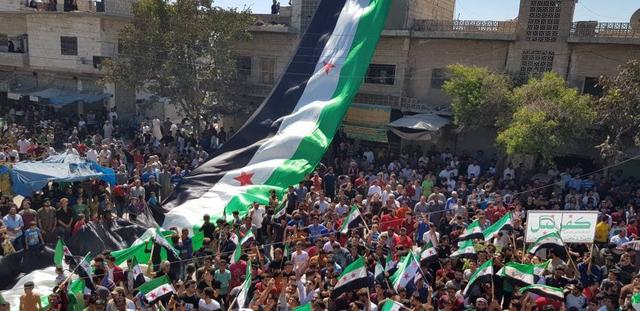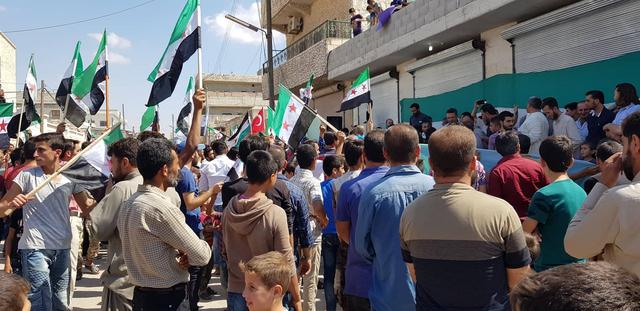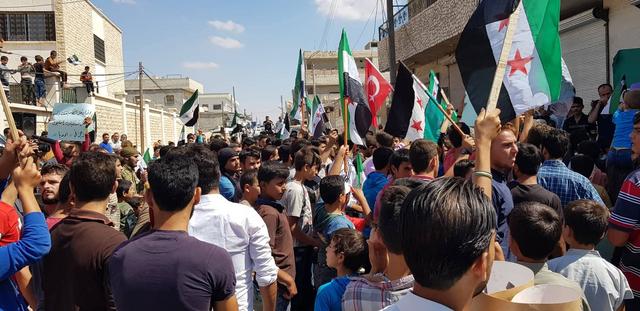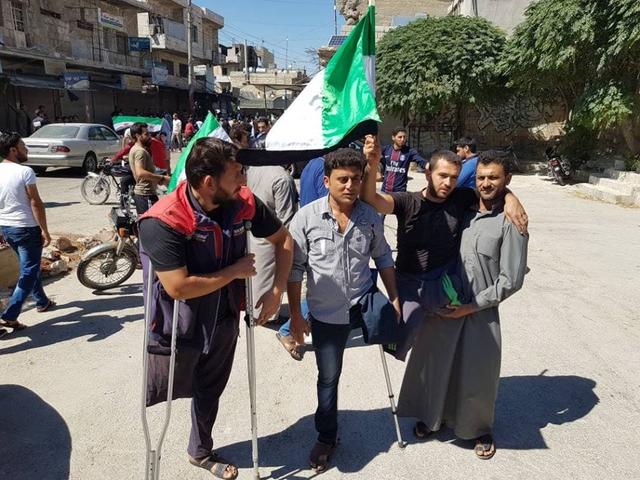 __new_in_first_article2__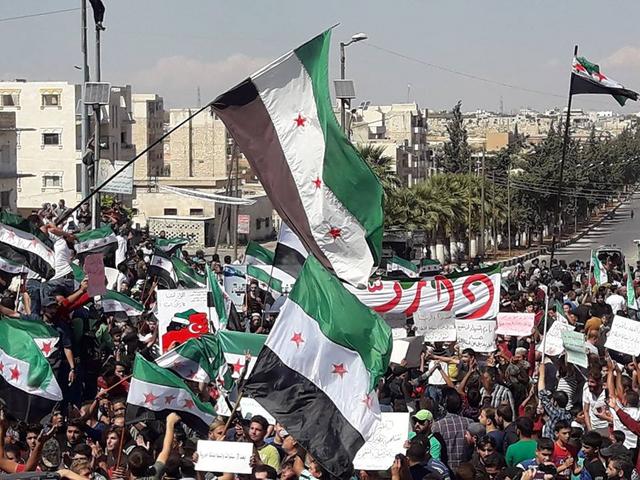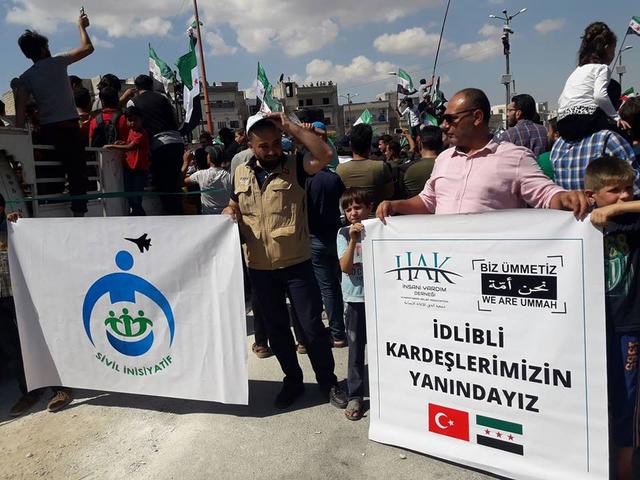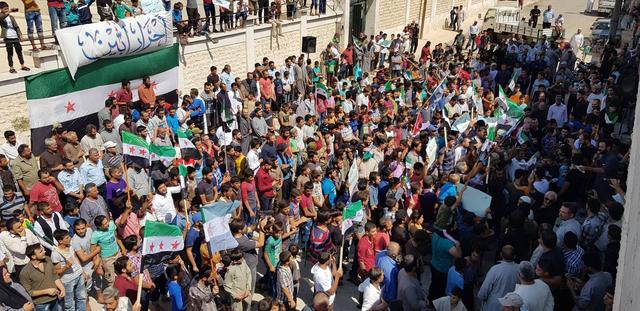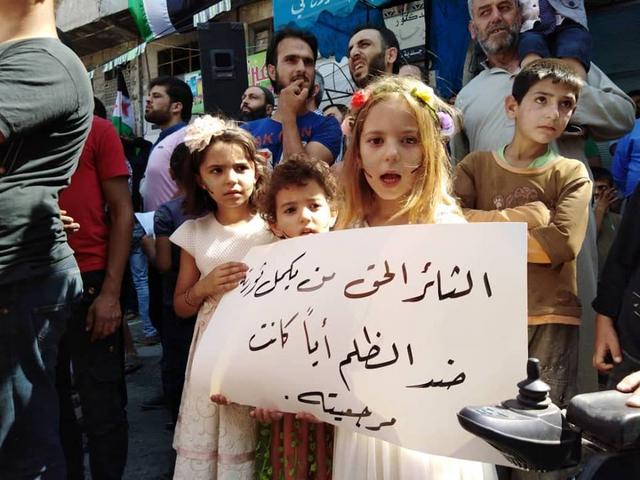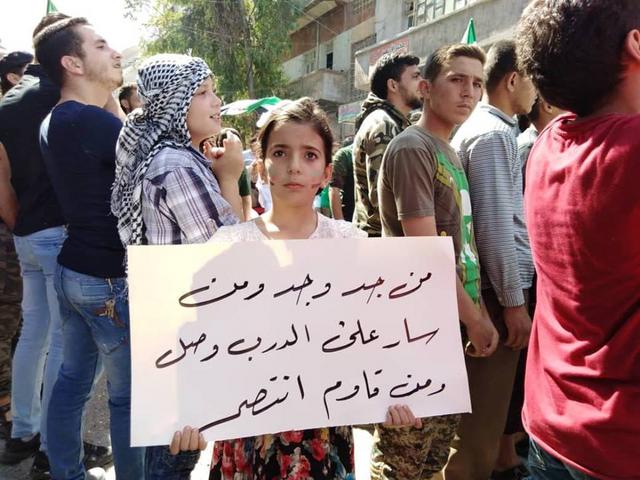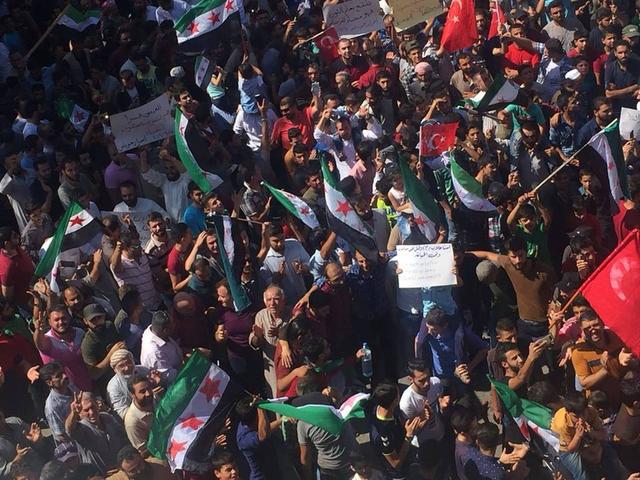 __new_Underarticle_EN__