Rainstorm displaces 5,500 Syrian IDP families
Orient Net 2019-12-14 13:16:00
expressive image
Rainwater has flooded Internally Displaced Persons (IDPs) camps in Idlib and Aleppo, north of Syria, according to Orient correspondent..
Idlib countryside and Aleppo countryside witnessed has witnessed a rainstorm which damaged dozens of the scattered camps in northern Syria, especially IDPs' camps in Atma and Sarmada near the Syrian-Turkish borders, Orient correspondent reported on Saturday (December 14).
Torrential rain and floods damaged 42 camps and displaced more than 5,500 families after their tents were destroyed, according to Syria's Response Coordination Group.
More than 1 million Syrian IDPs live in 1395 camps in Northern Syria, of whom 121,832 IDPs live in 242 random camps.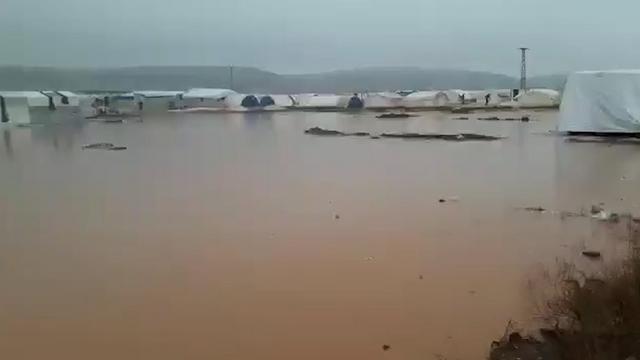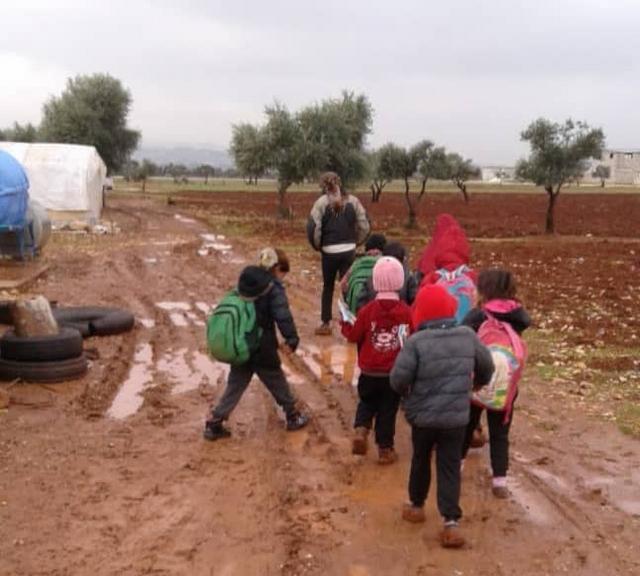 Orient correspondent has spotted dozens of vehicles heading from Idlib southern and eastern countryside towards safer areas and towards the camps near the Syrian-Turkish border, making use of the pause in the aerial bombardment of Idlib countryside due to weather conditions.
The IDPs appealed to humanitarian organizations, NGOs, and INGOs to help them find solutions and alternatives to their random camps.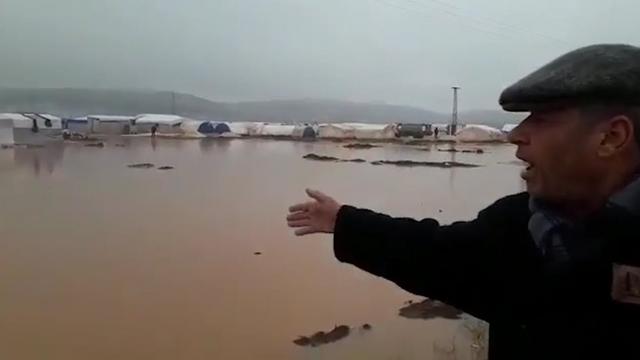 White Helmets teams have been operating to meet the humanitarian calls and to address the tragic situation.
At least 22 civilians, including ten children were killed and others were injured last Saturday after Russian warplanes and Assad helicopters bombed Idlib countryside.  
Assad-Russian warplanes have committed dozens of massacres in Idlib and Hama countryside since they launched their bombing campaign on the 30th of April, largely violating the de-escalation zone deal reached between Russia and Turkey.