Iraqis hold biggest demonstrations yet (Photos)
Orient Net 2019-11-01 15:41:00
expressive image
Tens of thousands of Iraqis massed in Baghdad's Tahrir Square on Friday (November 1) in the biggest demonstrations since anti-government protests erupted a month ago, defying security forces that have killed scores of people and harshly criticizing Iran's involvement in the country's affairs.
The square and the wide boulevards leading into it were packed with flag-waving protesters, as security forces reinforced barricades on two bridges leading to the heavily-fortified Green Zone, the seat of government. The protesters want sweeping change to the political system established after the 2003 US-led invasion, which they blame for widespread corruption, high unemployment and poor public services.
At least 255 people have been killed in two major waves of protests in the past month, including five who died Friday of wounds sustained earlier, according to security and medical officials who spoke on condition of anonymity because they are not authorized to brief reporters. At least 350 people were wounded Friday as security forces fired tear gas grenades and rubber bullets to drive people back from the bridges.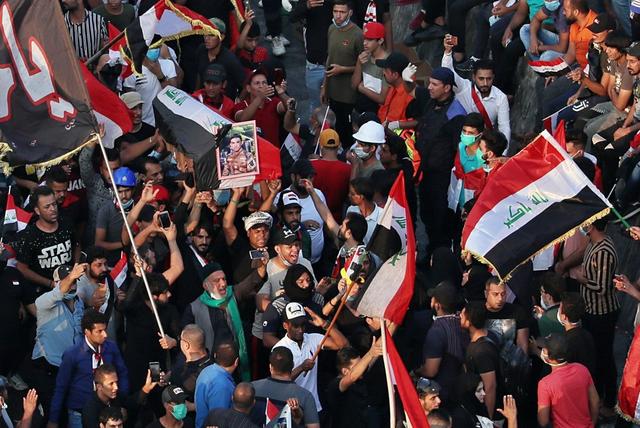 Many protesters directed their rage at Iranian regime, which backed militias that have become an imposing political faction.
On Friday, a group of about 50 militia supporters showed up at the protest, prompting other demonstrators to chant: "Iran take your hands off, the people don't want you!"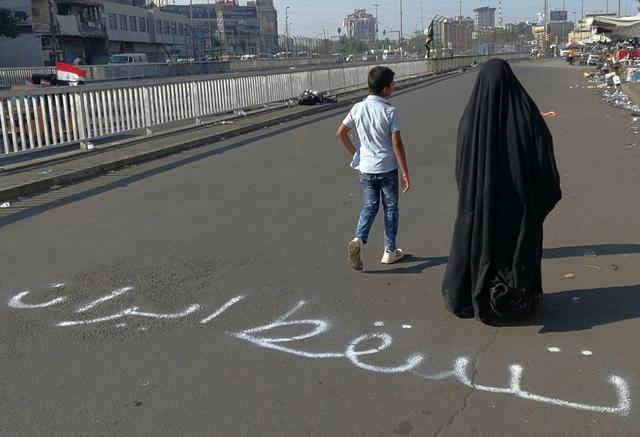 Amnesty International says security forces in Baghdad have fired military-grade tear gas grenades directly into the crowds, causing horrific wounds and occasionally lodging the projectiles in people's skulls. During an earlier wave of demonstrations, snipers shot protesters in the head and chest, with nearly 150 killed in less than a week.
Based on AP