Lebanon protesters form 170-kilometre human chain
Orient Net 2019-10-28 07:52:00
expressive image
Tens of thousands of Lebanese protesters successfully formed a human chain running north-south across the entire country on Sunday (October 27) to symbolise newfound national unity.
Demonstrators joined hands from Tripoli to Tyre, a 170-kilometre (105-mile) chain running through the capital Beirut, as part of an unprecedented cross-sectarian mobilisation.
Tension has mounted in recent days between security forces and protesters, who have blocked roads and brought the country to a standstill to press their demands for a complete overhaul of the political system.
Lebanon's reviled political elite has defended a belated package of economic reforms and appeared willing to reshuffle the government, but protesters who have stayed on the streets since October 17 want more.
On foot, by bicycle and on motorbikes, demonstrators and volunteers fanned out along the main north-south highway.
"The idea behind this human chain is to show an image of a Lebanon which, from north to south, rejects any sectarian affiliation," Julie Tegho Bou Nassif, one of the organisers, told AFP.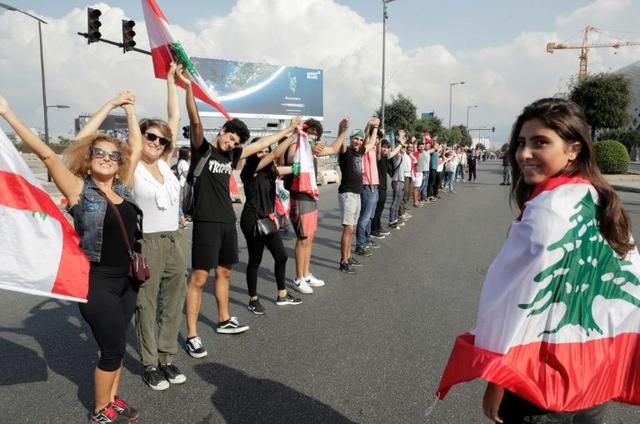 "There is no political demand today, we only want to send a message by simply holding hands under the Lebanese flag," the 31-year-old history professor told AFP.
On the Beirut seafront, men, women and children held hands, some carrying Lebanese flags and many singing the national anthem, an AFP photographer said.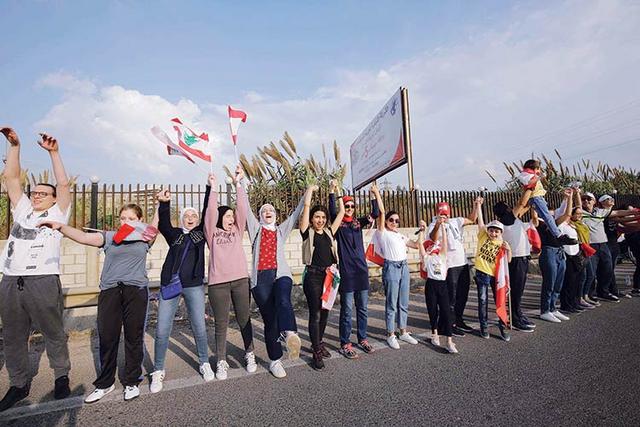 In the northern city of Tripoli, where more than half the population lives under the poverty line, some had painted the Lebanese national symbol of a cedar tree on their faces, an AFP reporter said.
"We're expressing our demand for a dignified life and our dream as youth for a decent future," 30-year-old participant Tariq Fadli told AFP.
Pope Francis urged dialogue in Lebanon Sunday after days of sweeping protests against the political class, urging the country to respect "dignity and freedom".
After dusk, the central Martyrs' Square in Beirut and other protest hubs in Lebanon -- including the relatively conservative city of Tripoli -- turn into a vast, open ground where protesters dance, sing or organise political meetings.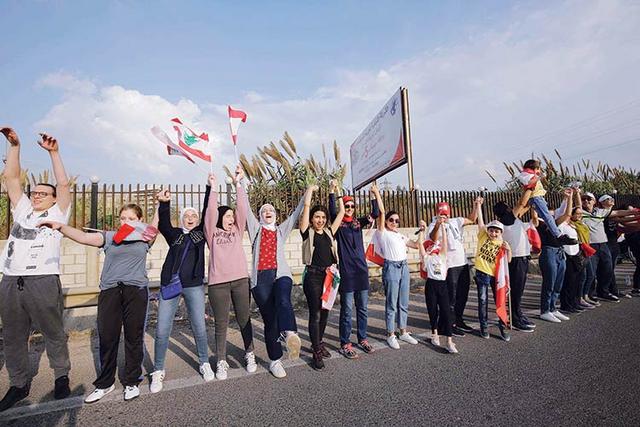 Based on AFP