10 civilians killed in mortar attacks on Turkey's Mardin and Sanlıurfa
Orient Net 2019-10-12 07:33:00
expressive image
Ten civilians have been killed and dozens more wounded in mortar attacks launched by the People's Protection Units (YPG) on civilian areas in southeastern Turkey's Mardin and Sanlıurfa provinces on Friday (October 11).
In a single attack on the Nusaybin district of southeastern Turkey's Mardin, the YPG killed eight civilians and wounded at least 35 others on Friday evening, the local governor's office said.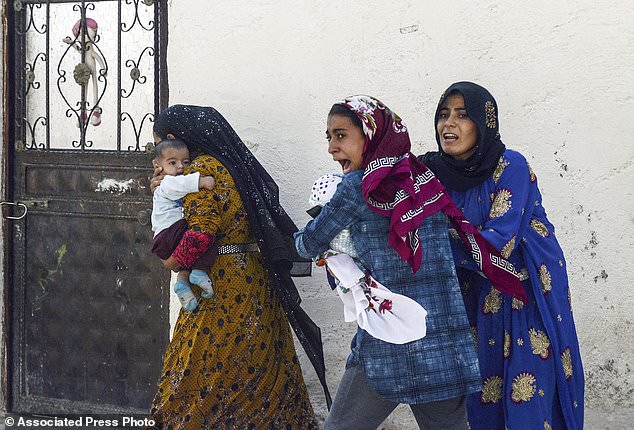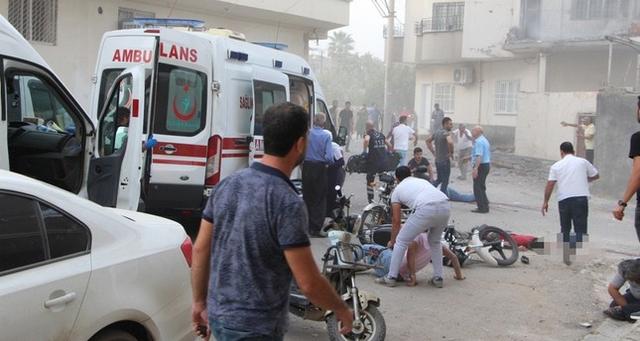 Earlier Friday, the YPG targeted civilian areas in southeastern Sanlıurfa province's Suruc district, killing two civilians with mortar shells fired from across the Syrian border.
The shells hit a house in the district, while three more mortars fell in an empty lot in the district.
YPG militiamen have fired dozens of mortars into Turkish border towns since the start of Turkey's Operation Peace Spring in northeast Syria on Oct. 9. 
The attack came just hours after two journalists were injured YPG militiamen after they opened fire on a restaurant in Nusaybin, in southeastern Turkey's Mardin province near the Syrian border.
On Thursday, seven civilians, including four Turkish children and a Syrian baby were killed in border districts of Sanliurfa and Mardin provinces by PKK mortar and rocket attacks coming from across the border.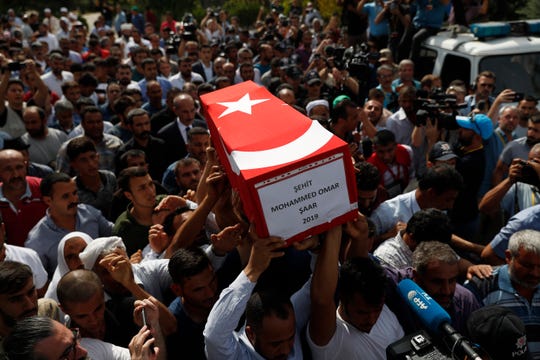 A nine-month-old Syrian baby, Muhammed Omar Shaar, and Cihan Gunes, a revenue assistant specialist, were killed in YPG attacks targeting Akcakale district of Sanliurfa on Thursday.
The Syrian National Army (SNA) entered territory east of the Euphrates River in northern Syria on Thursday to support Turkey's Operation Peace Spring.
Based on DS, AA