Driven by the details: Billionaire businessman Ghassan Aboud on his rise to the top
One of this rare species of business leader is UAE-based Syrian entrepreneur Ghassan Aboud, who's eponymous international conglomerate Ghassan Aboud Group (GAG) has earned a strong reputation in several key sectors including automotive, hospitality, retail, F&B, media, real estate, and logistics.
Since launching in Dubai in 1994, the group has become active in some 100 countries across the Middle East, Asia, Africa and Europe, with offices in Belgium, Jordan, Turkey and Australia.
And according to Forbes, Aboud has amassed a fortune of around $1.75bn in the process, putting him 27th in the publication's 2019 Billionaires in the Middle East list – 16th among Arab billionaires.
Aboud's story is indeed an impressive one, and his successes are deserving of such recognition. But rewind just over 25 years and things could have turned out very differently.
"I arrived in the UAE soon after my graduation in journalism from Damascus University, and initially I took up full time employment in the media sector in an effort to start a career," explains Aboud of his early forays into the world of work. 

"However, after some time I realised that I was made more for business rather than employment; I hail from a family that has been running businesses for generations.

"Having decided to start a business, I sensed an opportunity in selling products to importers from other countries. The UAE at that point was just emerging as a hub for re-exports – based on its locational strength and other factors."

This is where GAG started life, as a "trading outfit in a small way, selling automotive vehicles and parts" under the name Ghassan Aboud Cars and Spare Parts. But it didn't stay small for long.

"As the volumes started getting bigger, I reinvested the profits steadily back in the business to build scale," says the entrepreneur.

"Soon, we were able to build trust and long term relationships with both suppliers and customers. We also developed a sound knowledge of regulations and procedures in our markets. The UAE also started growing its stature as a regional hub for many multinationals and started building the required infrastructure – in terms of ports, logistics, and so on – to reach more and more markets. 

"Our growth as a business, exporting to more than 100 countries, aligned well with this development of the country."

Diversification drive

The motor vehicles business was just a start for Aboud, though it took several years for the group to move into new areas. In 2008, the group launched Live Point Art Production, offering end-to-end content production solutions and post-production services. And in the same year, media outlet Orient News was set up to cater for the Syrian diaspora across the Arab world.

It wasn't until 2016 that GAG grew again, this time through GA Group Australia, which set up in-house hospitality brand Crystalbrook Collection. The following year, Grandiose Supermarket and Catering was opened in the UAE, as was Gallega Global Logistics – providing end-to-end solutions to third-party logistics customers in the Gulf and wider Middle East.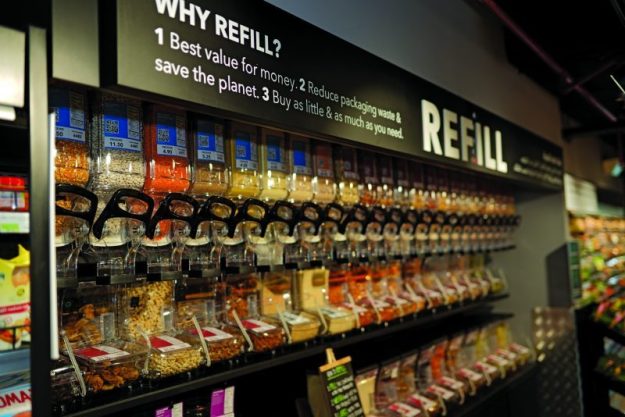 In June this year, Gallega opened a 325,000 square metre facility in Khalifa Industrial Zone Abu Dhabi (KIZAD) to meet the growing regional demand for automotive supply-chain services.

"We started to diversify a little more than 10 years back," says Aboud. 

"Having established ourselves as a market leader in the automotive supply chain, we sensed the need to diversify our business and invest into other verticals as well.

"However, the diversification initiatives really intensified from 2015 when we started increasing investments into real estate, hospitality, retail, catering and other sectors.

"For instance, our hospitality brand Crystalbrook Collection was launched by late 2015. To scale up this business, we acquired a range of hospitality assets for development and management as five-star properties in Australia. We were able to quickly set up an impressive portfolio of hotels that are already making an impact on the Australian market."

Crystalbrook Collection aims to be a A$1bn portfolio of hospitality and real estate assets, with GAG's investments going into their acquisition, development and management. Already the collection consists of four properties – Riley, Bailey and Flynn in Cairns, and Little Albion in Surry Hills – plus farms, marinas, spas, yachts and food and drink outlets.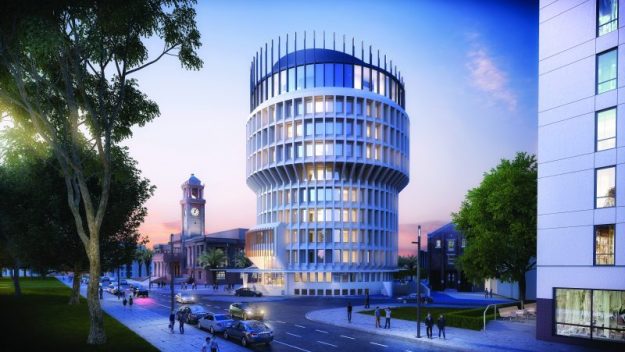 But despite the immediate success of Crystalbook and GAG's other business lines, it would be remiss to think there were no challenges in changing direction.

"Typically, the main challenges centred around familiarisation with the industry and the geographies involved," explains Aboud. 

"When the action moves from a business planning to an implementation stage, several challenges come up. For instance, putting together the ideal management team is a big challenge, and ensuring their alignment to the business objectives."

Detail driven

Amid all these changes – specifically over the past four years – one thing has remained consistent: Aboud's approach to business.

"My philosophy has always been to keep things simple and straightforward," he says. 

"And also to focus on the details. Many times, businesses fail if there is a failure to work on the details necessary for its success. Also, it is critical to be ethical and work with integrity in business. This delivers long term value and creates lasting relationships."

This way of working has helped give GAG a strong footing in each of its business lines, and gave the group a particularly solid base from which to ride out the 2008 global financial crisis.

"During the crisis, we tried to focus on retaining market share in a declining market size by engaging constantly with the customers and principals," Aboud explains. 

"We watched the market carefully for trends and developments. We were confident of tiding through the crisis and always believed these cycles are normal, although challenging. I was on lookout for investing opportunities as well, sensing the valuations could be attractive."

As he says: straightforward, detail-oriented, and relationship-based.

And today the company continues along the same path, with the same mindset. Though Aboud's role itself has changed.

"My role today is purely strategic at a global level," he says. 

"We have highly experienced professional management teams that are running the business verticals. They have the necessary expertise and experience to operate the businesses in a capable way.

"My time is therefore spent on high-level strategic matters, and of course on my passion for humanitarian activities."

Doing good

'Humanitarian activities' is probably putting it too mildly when you consider the depth of Aboud's philanthropy – work that earned him the 2015 Global Gift Foundation's Philanthropreneur Award.

The businessman established Orient for Human Relief in 2012 to bring medical, educational, and social services to the millions of Syrians that have been displaced or injured in the Syrian conflict, which is now in its eighth year, having started in March 2011.

And for Aboud, the mindset of doing good is something he believes should filter into his other ventures, whether philanthropic or not.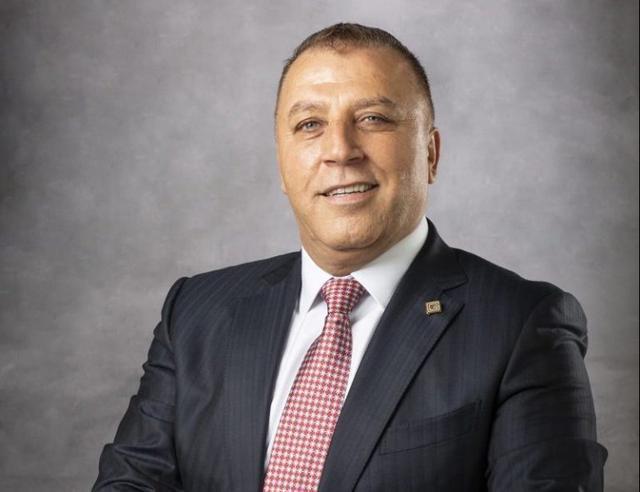 "Social responsibility has always been an integral part of my business since the beginning," he says. 

"The scale of our efforts in this direction increased thankfully as the business prospered over the years. The more we are able to earn, the more we can be of help to the needy.

"In our humanitarian activities, we make efforts in the areas of relief, education, medical assistance, vocational training and others. We seek to make a positive impact on the lives of the people impacted by conflict.

"This is a continuous journey. We consider this an important duty and are very passionate about running a sustained philanthropic exercise."

His efforts in sustaining his philanthropic work is matched by his efforts in sustaining his core business, with short-term plans including "consolidation of our automotive business, scaling up on the retail and distribution verticals, and expanding the hospitality asset portfolio". 

Tantalisingly, he adds the group "will be also considering opportunities in the technology space". We wait for further details.

An ideal base

No matter what's yet to come, one thing that's certain is that it will be built on sound foundations. And a big contributor to those foundations is the UAE itself.

"The UAE is an outstanding destination as a platform to create a central hub for businesses," says Aboud, who has been able to spread GAG's wings across the globe from its base in Jebel Ali. 

"The market reach in terms of time and geography is unmatched, providing access for businesses to markets outside the UAE in the Middle East and Africa. The proximity to the sub-continent is another obvious advantage. 

"The system is geared to meet the requirements of businesses that are looking to set up a base in the UAE and then scale their products to outside markets."

All this, he argues, makes it the perfect place for entrepreneurs to launch their businesses. And having trod this particular path himself – meeting with great success along the way – what advice would Aboud give to young entrepreneurs seeking to make their way in the business world?

"As a young entrepreneur it is important to learn the intricate details of business activities and then try to innovate. To be able to deliver better service to the customers, beyond their expectations," he says.

"The other thing I would suggest is to build business relationships that can last long. Finally, be ethical and straightforward in business dealings, and take your social responsibility seriously."

Looking at the region's current market, Aboud also suggests that entrepreneurs and investors in particular be shrewd when exploring new opportunities.

"The GCC market has been going through a challenging time for quite a while now – longer than previous cycles. This has created a lot of uncertainty in the minds of consumers and investors. However, investors fail to realise that this may be an opportune time to remodel their businesses to suit the changing landscape. 

"Entrepreneurs with a longer-term vision and financial capability will try to sustain through these tough times, and also spot opportunities that may arise at attractive valuations."

Here again is that voice of experience, coming from a man who has been there and done that in the past quarter century. 

And with so many successes already under his belt in the business world, one wonders whether it gives Aboud pause for thought over his day-to-day involvement with the group that bears his name.

"Presently, I do not have any imminent plans to step down," he says, cutting short any suggestions to the contrary.

"I am still interested in being part of the group's plans and activities. 

"However, the companies in the group are well managed by professionals with industry expertise. Therefore, I am perhaps in a position to make this call any time in the future without much effect on the business."

With the company continuing on its upwards trend, and plans afoot to develop its lines even further, it's little surprise that Aboud has no plans to dial down his involvement.

Whether he continues for another 25 years is yet to be seen, but what is certain is that the previous 25 have solidified his reputation as one of the UAE's most successful entrepreneurs. Not a bad journey for that young journalism graduate from Syria.

Link to the original source of Gulf Business